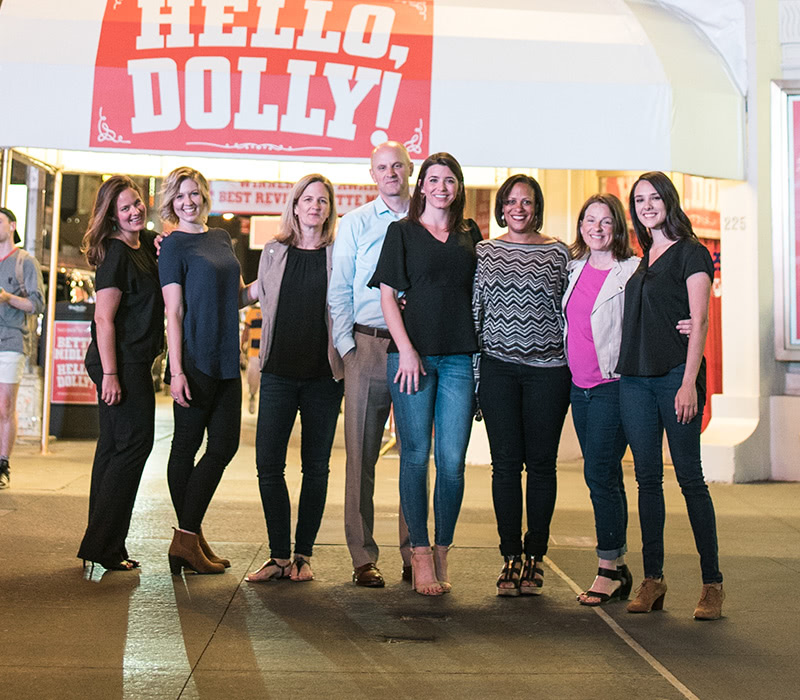 From IPOs and crisis resolutions to turnarounds and startups, Brad Thatcher has enjoyed working closely with CEOs, ambassadors, government ministers, university presidents and communications professionals in securing and managing media coverage at all levels.
Brad leads agency efforts behind education and awareness campaigns at the National Cyber Security Alliance, a public-private partnership founded by the U.S. Department of Homeland Security and corporate IT leaders such as Google, Facebook, Microsoft, Visa, AT&T, Verizon, Intel, Symantec and others. Brad and his team were awarded two Silver Anvil Awards from The Public Relations Society of America for their work increasing cybersecurity awareness with the National Cyber Security Alliance. PRSA's Silver Anvil is the industry's top award recognizing the highest standards of performance in the profession, including sound research, planning, execution and evaluation.
Brad has pioneered the creation of campaigns to spotlight successes in a range of countries facing unique media challenges and opportunities. From Turkey to Kuwait and from Japan to the Republic of Congo, Brad has organized media campaigns and investment missions across the globe to promote "Business Ambassadors" from each country, resulting in widespread positive coverage of thriving entrepreneurs. Working directly with U.S. Ambassadors, his team leverages their leadership to introduce new economic strategies and successful executives from each region to the top business media.
In addition to these unique public-private collaborations, Brad is passionate about the firm's thriving education portfolio, which includes major universities and public media clients. He also oversees a range of successful corporate clients in media/broadcasting, telecommunications, cybersecurity/IT and automotive.
Before creating Thatcher+Co., Brad was President of Coltrin & Associates, where he led teams behind three Olympic Games, the launch of the PSP for Sony, the spinout of Palm from 3Com and major national campaigns for Ancestry.com. Other client experiences include Ericsson, Burger King, ADP, Bloomingdale's and Macy's.
As part of the team that won the agency-of-record contract for the Salt Lake City 2002 Olympic Winter Games, Brad gained first-hand experience from one of the great organizational and communications turnarounds. In addition to supporting Mitt Romney's efforts behind the 2002 Salt Lake Organizing Committee, he focused on leading Olympic sponsor communications for World Wide IT Partners SchlumbergerSema in Salt Lake and Atos Origin in the Athens and Torino Olympic Games. Brad lives in Montclair, N.J., with his wife Elizabeth and their three children. He holds a bachelor's degree in communications from Brigham Young University and speaks Spanish.